Paris 2018 – Day 1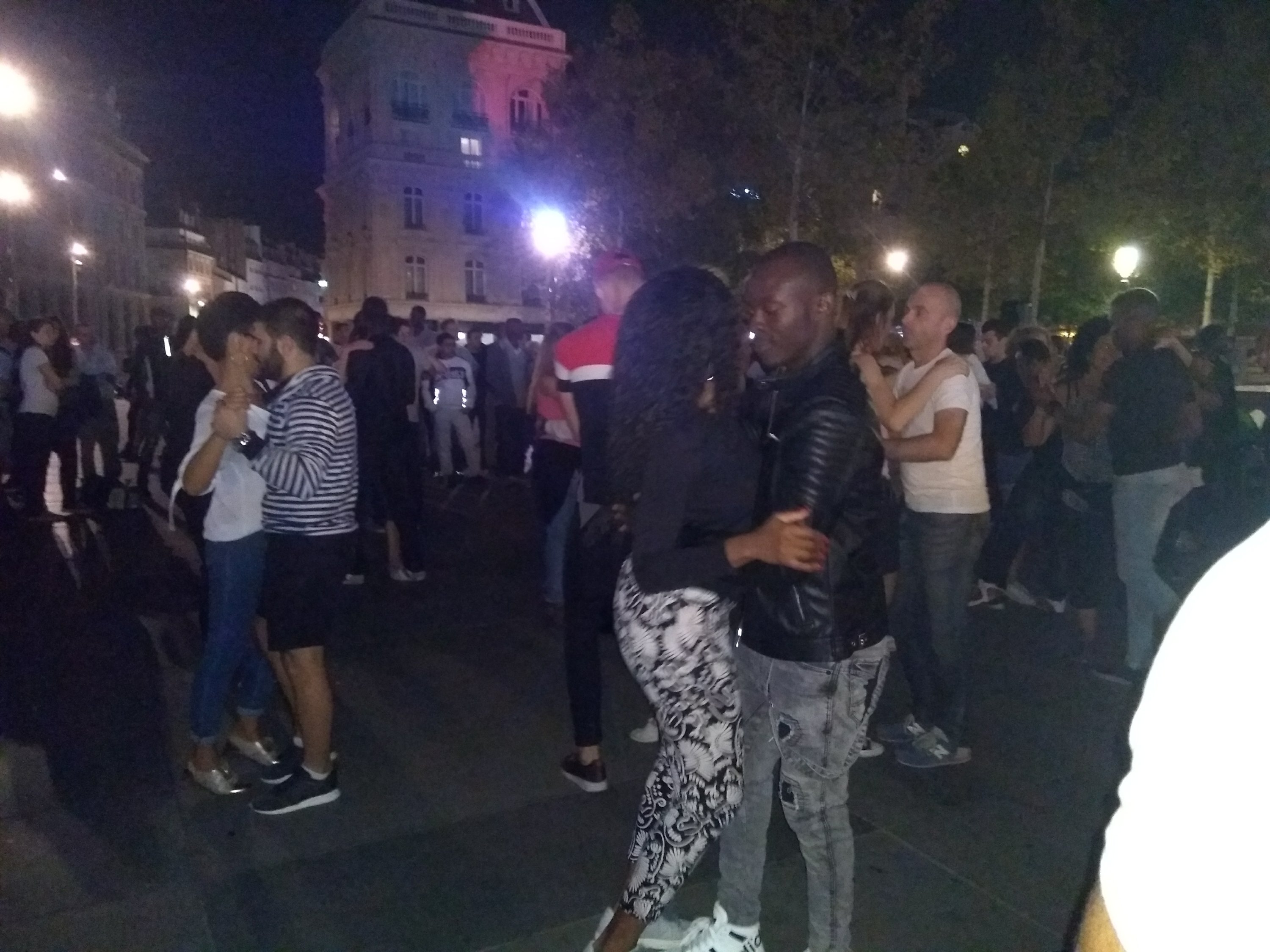 So after a short flight from Manchester playing with my seatmate's baby, and talking in English to her after she took pity on my execrable French, I went to Ernest Hemingway's favourite bistro, La Closerie des Lilas, and wrote some critiques of fellow classmates' work while consuming his favorite, cafe creme. I then moved on to the Daiquiri Hemingway (not completely to my taste, but served with a small bowl of tasty olives), and then to his favorite, a dry martini with an olive.
After the maitre d' complimented me on my stumbling attempts at the French I learned at 14 years old from a Welshman (who learned his French in Quebec), I returned to La Place de la Republique, where people were literally dancing in the streets.
I repaired to a local bistro, where I dined on a cheese plate, and a half litre of whatever the designated English speaking waiter decided I should drink. The wine menu was extensive, and completely incomprehensible to me as a New Yorker, I felt I had the choice of faking it, and throwing myself on the winds of chance, or abasing myself to the vagaries of the Gallic sense of humor. I was not disappointed.
After another cafe creme, I managed to stagger my way back to my sixth floor garret apartment by the light of my cell phone. Fortunately my shaking hands were able to make the shaking gesture to shake the flashlight on.
I am now at one with Hemingway the alcoholic. I am an American in Paris.