Iceland Day 4 – The Glacier
Sólheimajökull is not the largest glacier in the world, though it does spring from Mýrdalsjökull, the largest icecap in Europe.
Like all glaciers in Iceland it is rapidly retreating due to global warming.
I had plenty of time to kill before the time slot for my hike, so for the morning I saw the black sand beach Reynisfjara not far from Vik where I was staying. Not just the sand, the hexagonal basalt colums of the cliffs, the caves hollowed out by the waves and the sea stacks jutting out of the Atlantic like upraised hands make this a photographer's delight. But stay above the line of stones marking the furthest reach of the waves, signs warn of careless tourists caught and killed by sneak waves.
Then the hottub in Vik swimming pool. I wanted to be as limber as possible for the unaccustomed effort of a three hour hike with crampons tied to my boots.
The first order of business at the glacier was equipment. Helmet, harness, crampons, and of course an ice axe in case of polar bears. Remember, you don't have to run faster than the bear, just faster than your buddy. That's what the axe is for.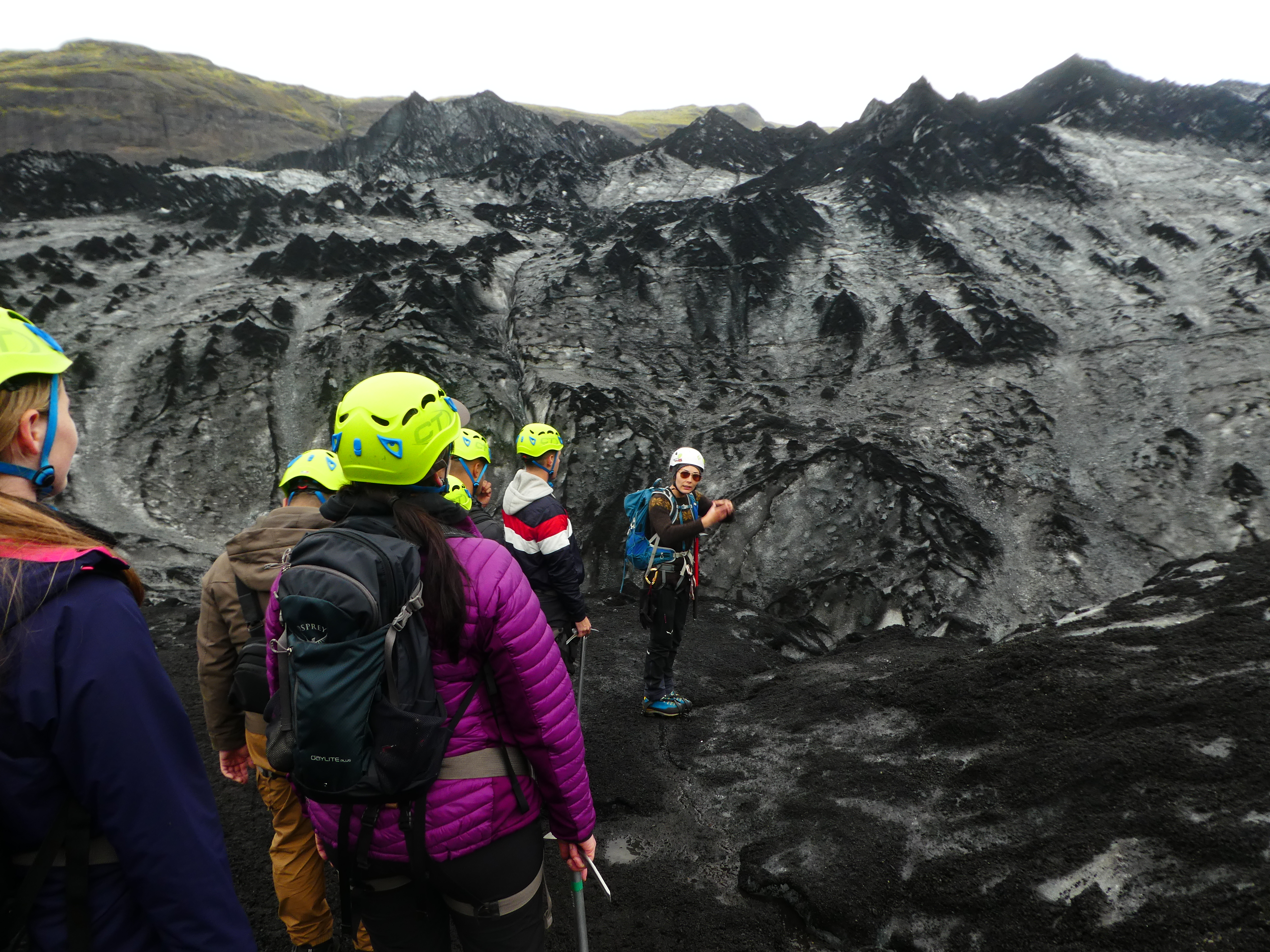 Sólheimajökull is perhaps not the prettiest of glaciers. This is the land of fire and ice, and volcanic eruptions have covered it with the same clean black sand as at Reynisfjar. The water running off is the purest of the pure, we all stop for a refreshing draught after the climb.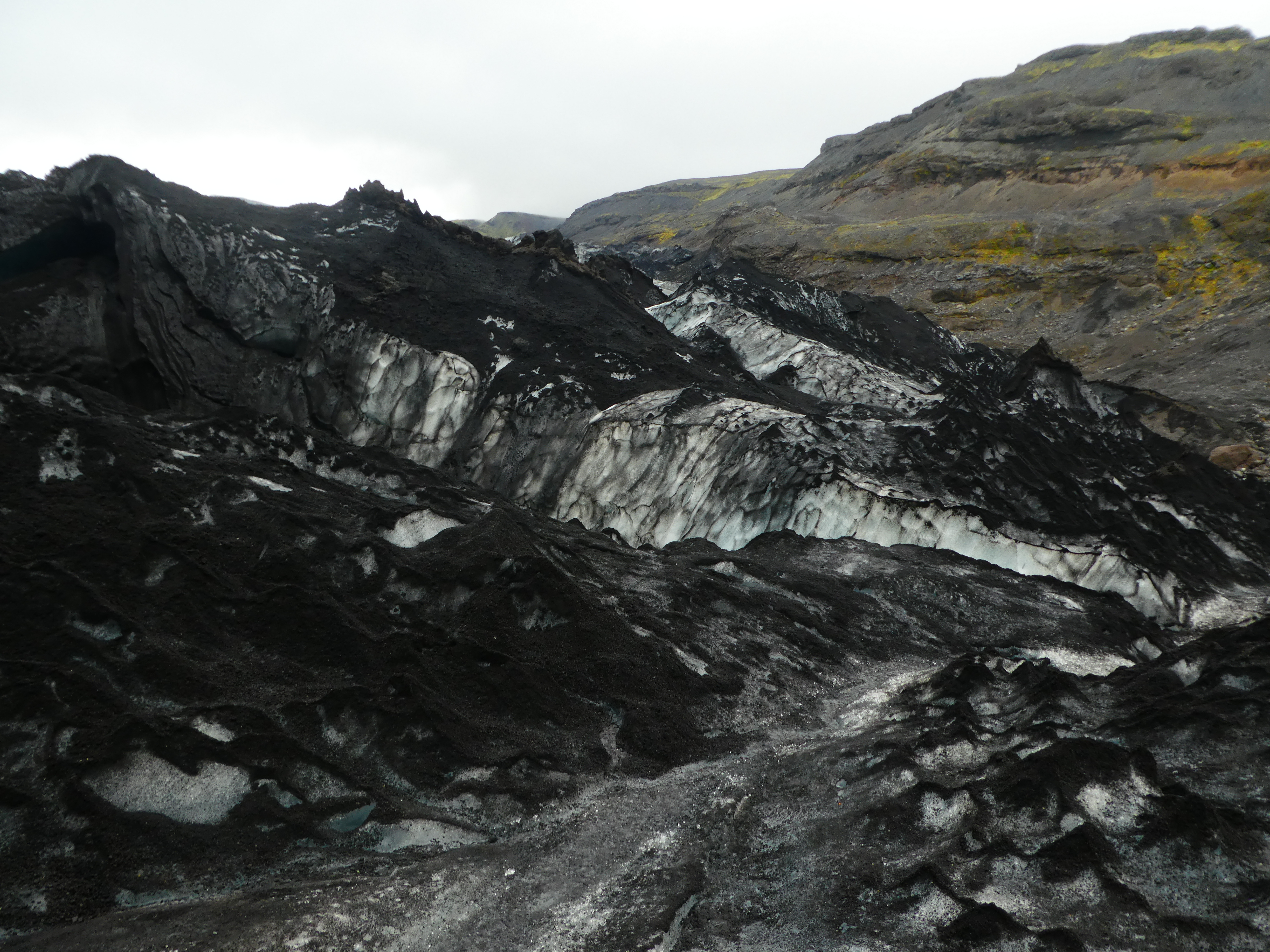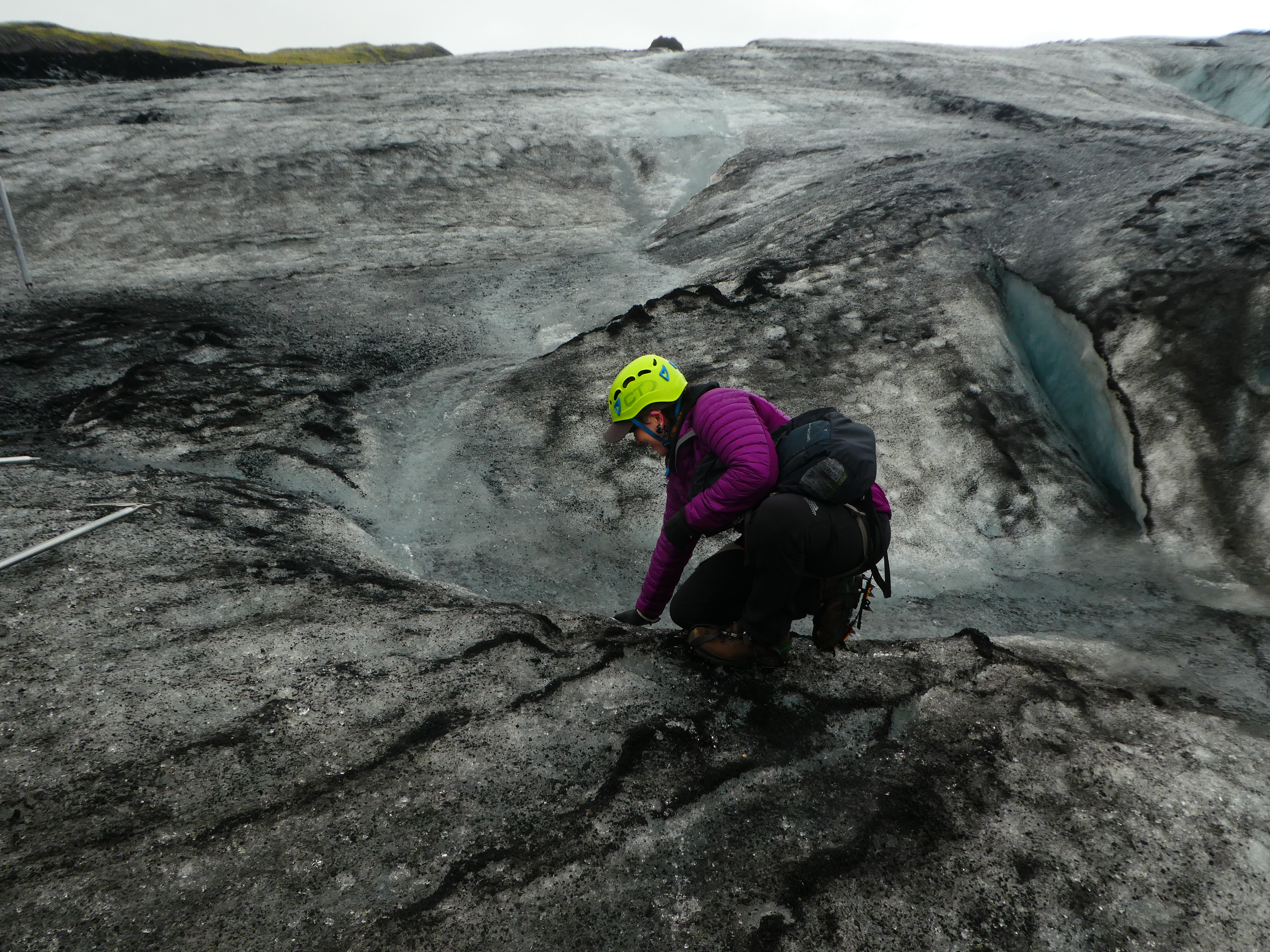 Too soon it is time for Sarah to lead us off the ice. It's all downhill, and a walk at the bottom to the car park where the glacier used to start before the shrinkage from when tours started. In a century Iceland's glaciers will be gone, but so will the oil company executives and the climate sceptics they finance.
Some celebratory Brennevin (Icelandic aqvavit), and back to the hottub in Vik.