Iceland Day 3 – Rainbow
After my late night with the puffins, I take the opportunity to rest in for the morning and enjoy camping, making myself eggs for breakfast. My ferry to the mainland isn't till the afternoon, and I even have time for a quick visit to Eldheimar, a museum dedicated to the 1973 volcanic eruption that forced evacuation of the island. The museum is very modern, with a self-guided audio tour, but the centerpiece is the home that was buried in the ash and has now been dug out.
On to Skógafoss waterfall, as featured in the movie 'Thor: The Dark World'. It's a beautiful sight, readily accessible from the parking lot, but what truly impresses me is the rainbow that forms around us in the mist at the base. It is as though the young tour group ahead of me is being protected by a shield the have raised up.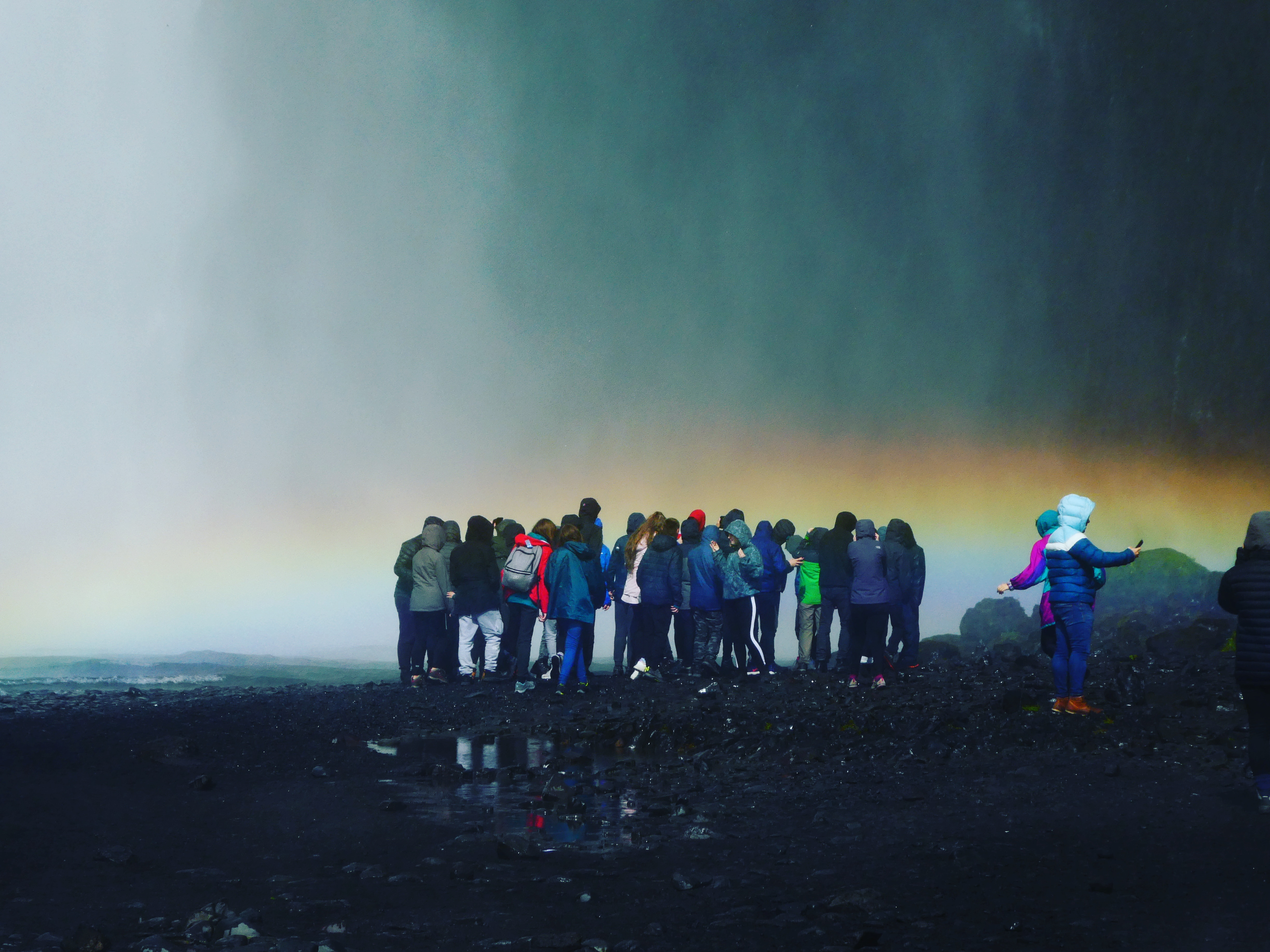 Driving along the coastal plain I reach Dyrhólaey arch.
I wish I could share photos of the plain. It varies from moonscape to wetlands, as mountains of clouds become mountains with clouds in the ever-changing weather of Iceland. The plain is the past and future seabed, and the dramatic scenery on the left was once the coastline, yearning for the return of the Atlantic Ocean on my right. But this is a solo trip, I cannot take photos while driving, nor stop on the narrow 60 mph road.
The side road to the arch is rough, and I am concerned whether my tiny campervan can make it both ways. And when I get there the heavens open up and my clothes are as wet as if I had gone swimming.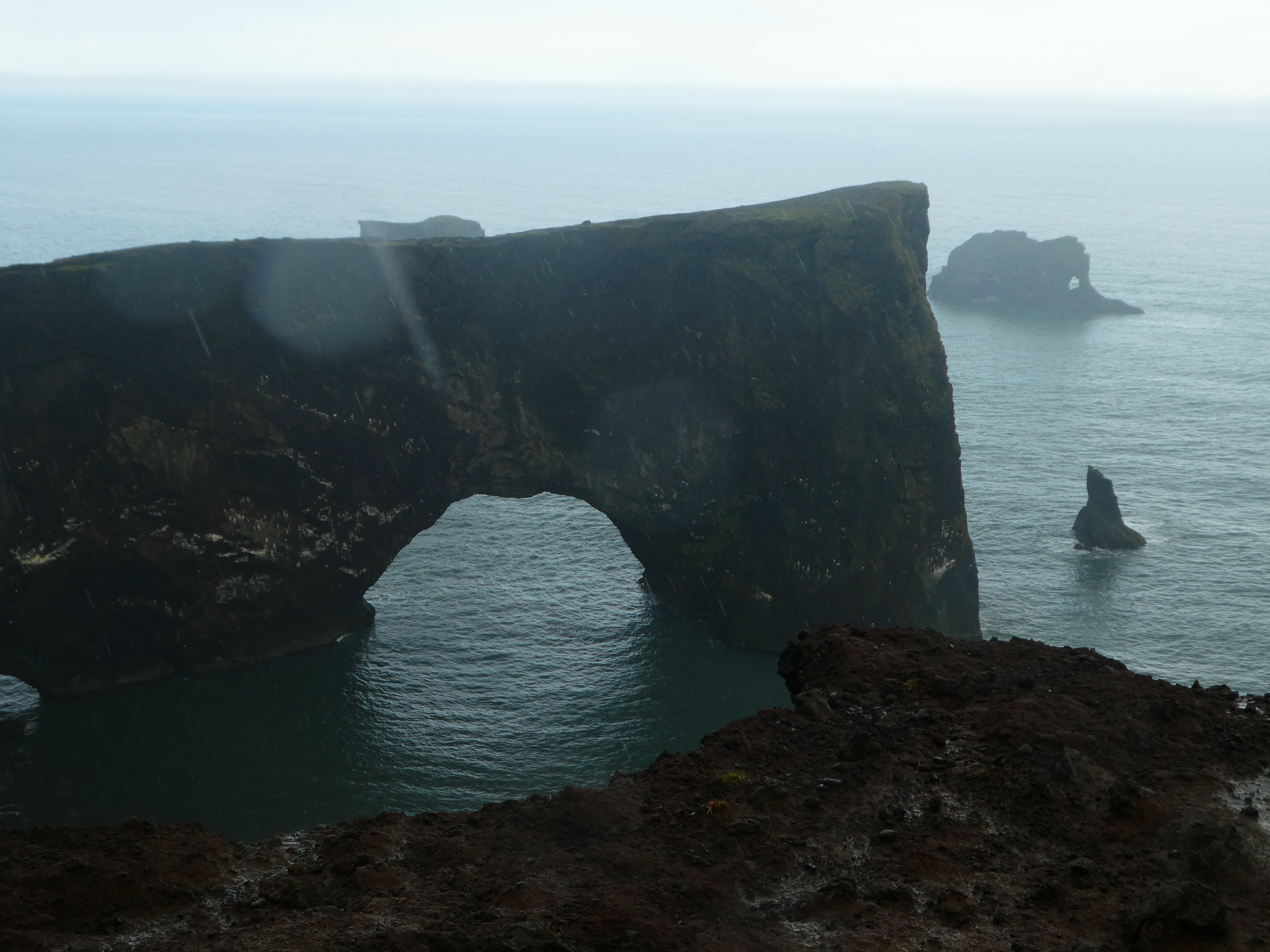 But the view is magnificent, and the campervans heater has me nearly dry by the time I reach Vík.