Day 7 – Sun 7/17 – Civil Rights in Selma, AL
307 mile drive to Selma, where for a change from motels I am staying at the haunted St. James Hotel for $79. Except that they didn't have my reservation, saying that the Internet site link to their booking system had not been working for years. Fortunately they did have a room, Very nice room, but the hotel is quaint, and the wifi connection is so bad that I have to write this post using my cell phone as a hotspot.

Brown Chapel AME Church where the Southern Christian Leadership Conference and Martin Luther King Jr. met to organize the march on Montgomery.
The First Baptist Church where the Student Nonviolent Coordinating Committee met.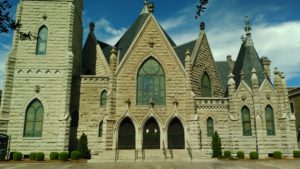 And the famous Edmund Pettus Bridge that the marchers tried to cross on Bloody Sunday.