New Camera
Preparing for a trip to Iceland this summer, I decided I wanted to up my game from taking photos with my cell phone, I wanted a serious zoom lens so I could take photos of the puffins. My ex suggested that I could get a cheap pocket camera for the purpose, and I researched for a bit and settled on a Panasonic LUMIX DMC-Z60, with a powerful 30x zoon. Good lens, pretty much all the features of a low end DSLR, but much cheaper and the size of a pack of cigarettes, fits into your jeans pockets.
Of course, it would do no good to just have a camera, I must now become expert. And let's face it, I am a geek. I read both beginner and advanced manuals obsessively, get the WiFi working, upload both to my iPad with Google Photos and my Linux laptop with GIMP. Set up cloud storage.
And to gain the maximum experience, I carry it in said jeans pocket, seeking any opportunity to use it. I even capture a few good images, I let a perfectly good cappuccino go cold in the service of art.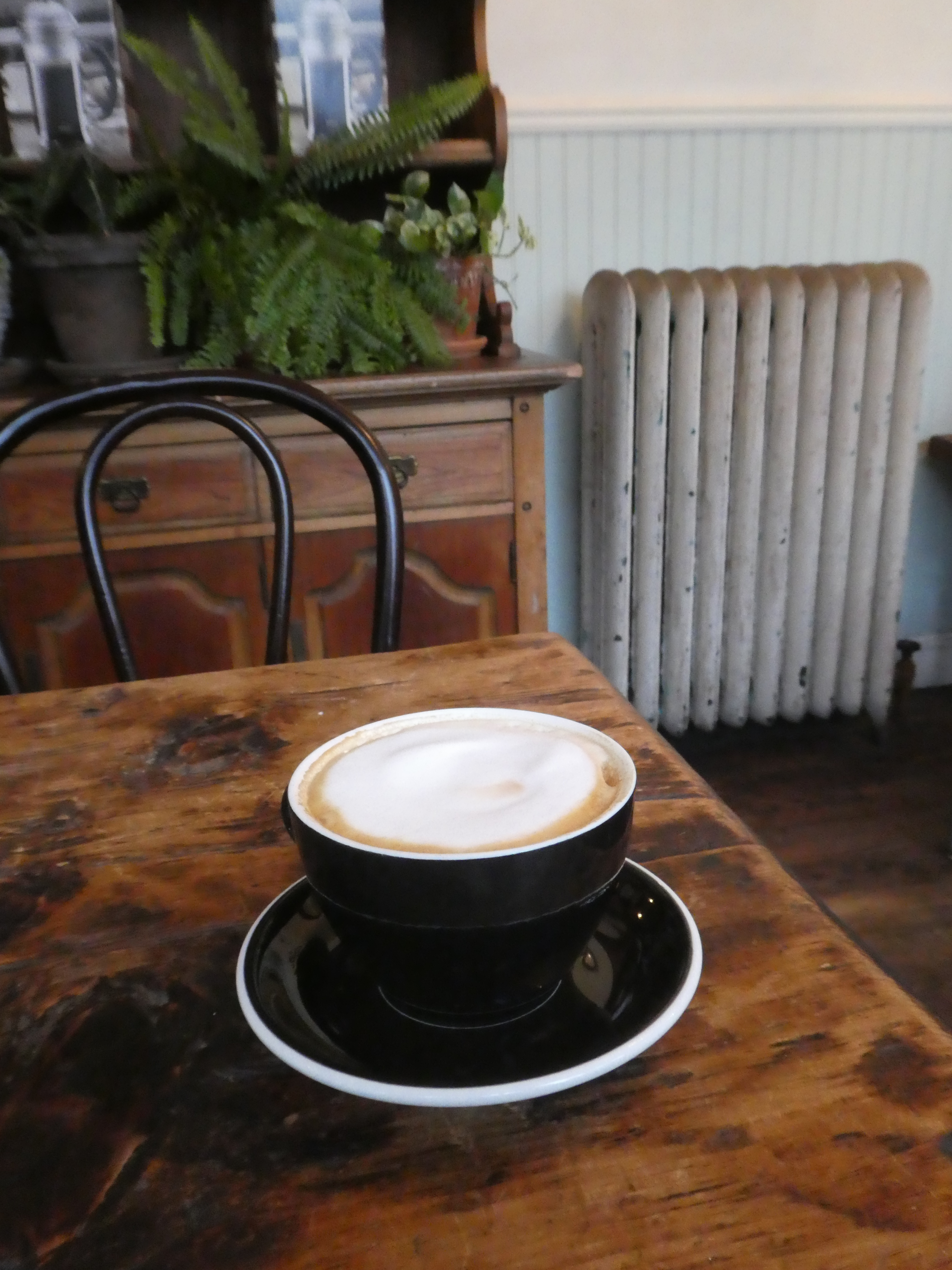 I suffer for two hours in the cold and rain for this.
And on a Saturday afternoon when I stop in at a bistro for lunch before a movie at the Angelika, I keep my camera with me when I check my bag. As I play with photography sites on my phone, I notice an attractive woman sitting next to me at the bar, also eating her lunch while glued to her phone. Remarkable, we are engaged in parallel play, like small children who are pre-social.
Trying to screw up my courage to ask her if I can document the moment, I see a book displayed next to her, 'Estela', the same as the name of the bistro. The bartender brings it over, it is a recipe book for the bistro. I paw through it for the pictures, not just of the dishes, but also scenes of dining and in the kitchen. I eagerly devour it.
On the verge of asking the woman if I can take her picture, I choke. I am no photographer, who am I to pester a stranger at a bar to pose for me? I let the moments slip by, paralyzed by proximity. Eventually it is time to leave for the movie.
Watching 'Never Look Away', the German entry for the Best Foreign Film Oscar, I am treated to three hours of breathtakingly beautiful cinematography. Every shot is perfectly composed, lit, and full of visual drama to match the story. This is true art, nothing I can do will ever compare.
I will take holiday snaps in Iceland, and share them with my friends. Perhaps I will find courage to photograph more than landscapes.